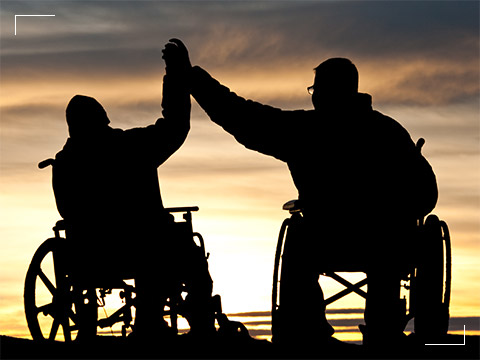 Mission Statement
Access Support Services has a vision that ALL people with a disability CAN participate in valued ways with their family, friends and neighbours in ALL areas of community life.
Quality Objectives
Access Support Services Inc. aims to deliver services that exceeds our clients' expectations.
The objectives of Access Support Services Inc. are to provide people with a disability an opportunity to live a full and meaningful life.
Access Support Services Inc. will:
Maintain a client focus on all services provided;
Monitor client outcomes to ensure the effectiveness of the services provided;
Implement staff induction processes that include the quality system; and
Conduct regular reviews of the system to enhance best practice.
Access Support Services Inc. respects the role that families play in assisting their relative to make decisions. Our management and staff join in partnership with families to support cultural preferences, values and lifestyles. Clients using our agency receive services appropriate to their needs. This allows our clients to develop and achieve their potential goals and aspirations at their own pace, and in their own way.
Continuous Improvement Policy
The continuous improvement process is also a very important part of the quality management system. Access Support Services Inc. continuously strives to improve all aspects of the organisation. It is expected that all Staff and Service Users play an integral role in identifying opportunities, participating in and implementing improvement identified through a variety of means and methods.